Prices in Alberta's oil capital aren't likely to slump anytime soon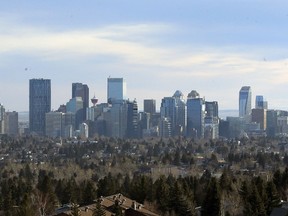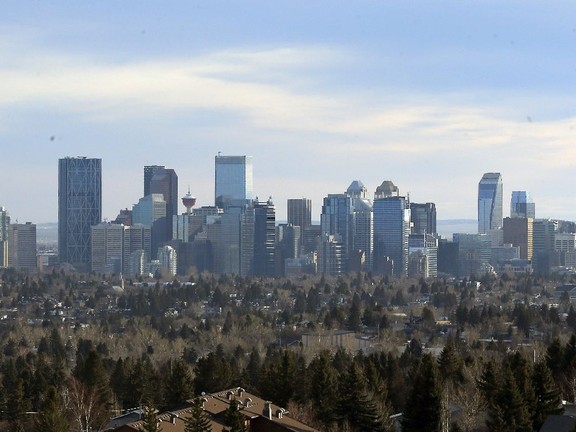 Reviews and recommendations are unbiased and products are independently selected. Postmedia may earn an affiliate commission from purchases made through links on this page.
Article content

In an increasingly complex world, the Financial Post should be the first place you look for answers. Our FP Answers initiative puts readers in the driver's seat: you submit questions and our reporters find answers not just for you, but for all our readers. Today, we answer a question about where Calgary real estate prices are headed.
Article content
Borrowing money got more expensive last week when the Bank of Canada raised its prime lending rate a full percentage point to 2.5 per cent, but Calgary homebuyers shouldn't count on a steep drop in local real estate prices anytime soon.
A host of factors will likely temper any sudden sharp decline in housing prices, though June sales activity declined year over year by two per cent to 2,842 sales, according to the Calgary Real Estate Board (CREB).
CREB's chief economist Ann-Marie Lurie said rising interest rates were having an impact on sales, but added that year-to-date sales are still at record levels and prices remain far above expectations for the year.
Even though housing sales in Alberta have fallen from their record highs earlier this year, sales should remain closer to pre-pandemic levels than they will in either British Columbia or Ontario, thereby supporting tighter markets and stronger price growth, Toronto-Dominion Bank economist Rishi Sondhi said.
Article content
One contributing factor is that migration from other provinces to Western Canada continues to prop up housing demand and prices as prospective home buyers from Ontario and B.C., priced out of their respective local markets, flock to Alberta. As a result, Calgary has become a relative hotspot for many first-time homebuyers and young couples.
Michael Mak, senior economics analyst at Canada Mortgage and Housing Corp., expects this inter-provincial migration trend to continue since housing remains much more affordable in Alberta than in cities such as Toronto and Vancouver. He also said Calgary's stronger economy, lower unemployment rate and wage increases will also continue to support strong demand for local housing.
Article content
But sales of Calgary luxury homes, property estimated to be worth more than $1 million, have been falling.
Home construction slows with single-detached houses posting biggest decline

Home prices, sales slide in June as rising rates put more buyers on sidelines

CMHC expects 5% decline in home prices by 2023 if interest rates spike
Many wealthy investors purchased these homes as a place to park their money, said Chase Belair, principal broker and co-founder of online mortgage broker Nesto Inc. But rising interest rates mean these properties are now more expensive to carry and many investors can no longer afford the massive mortgages.
Falling luxury homes sales will bring down the average Calgary home price, but Belair said that's going to offer little in terms of price relief to the average buyer in the short term because more modest home prices are staying flat.
Belair's advice? Calgary home prices may trend down, but don't bank on finding a cheaper home tomorrow.
• Email: rshelton@postmedia.com | Twitter: robms4
If you liked this story, sign up for more in the FP Investor newsletter.