The following article has been supplied by PCF Insurance.
The insurance industry, like nearly all service sectors, is fueled by relationships. We're in the business of serving others. It sounds cliché, but I credit much of my success in the insurance business over the past three-plus decades to my steadfast belief in prioritizing people.
Research demonstrates the positive effects an empowering culture can have on an organization, including its growth potential and financial results. The best way to foster such an environment is unique to each workplace.
As the founder, chairman and CEO of PCF Insurance Services, I take personal responsibility for leading our efforts to foster a collaborative, supportive culture by championing and modeling servant leadership. "Propelled by People" is more than our company tagline. It epitomizes our entrepreneurial spirit, drive to innovate and relentless pursuit of growth.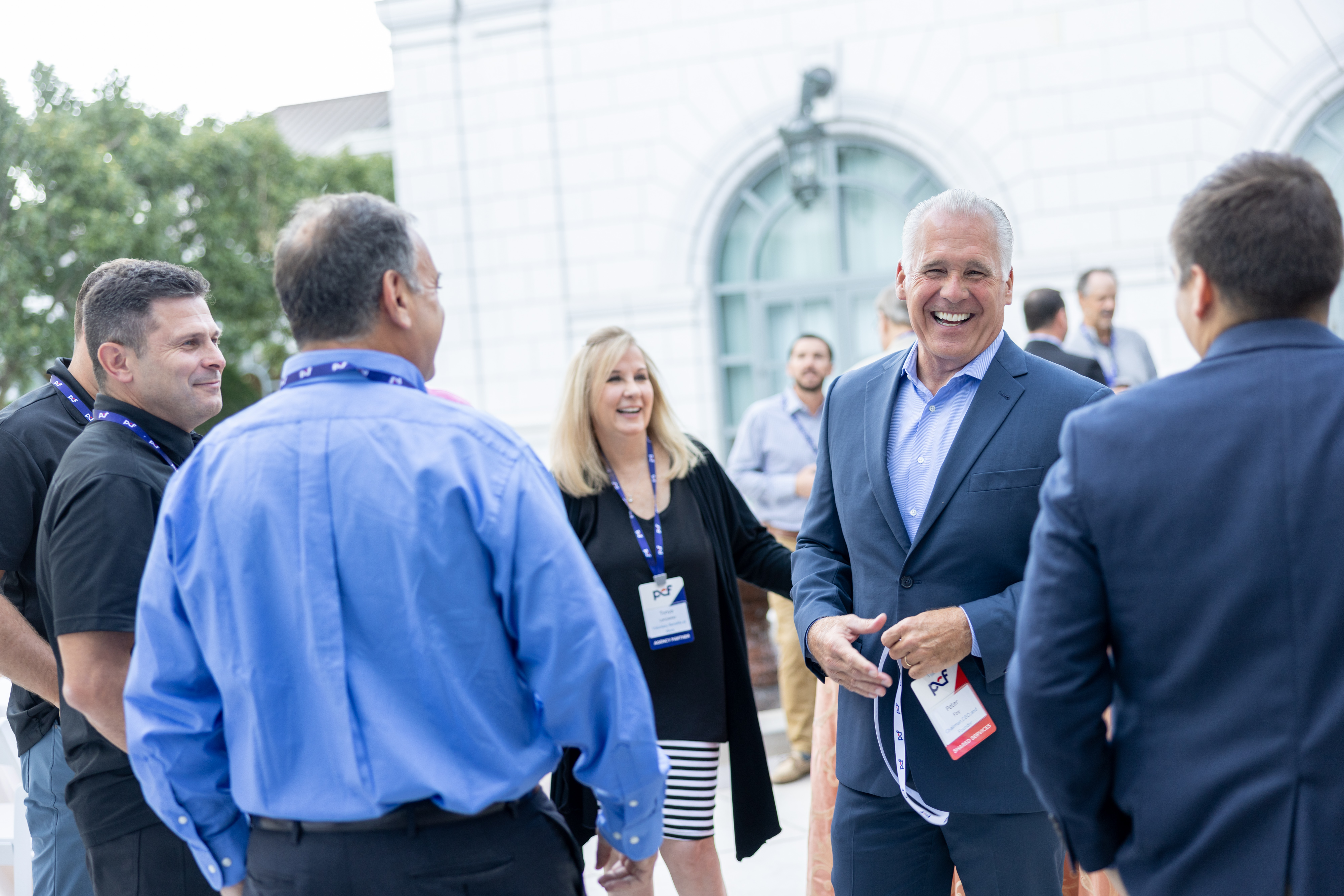 More than 50% of PCF Insurance's newest agency partners in 2022 were referrals from within the PCF partner network, which is a direct reflection of its people-first culture.
Promoting growth by fostering autonomy
A core component of PCF Insurance's culture is that agency partners retain their autonomy, including their legacy brand and culture. We invest significant time into getting to know the principals of potential agency partners, learning about their current operations and future aspirations. When we invite a prospective agency to join the PCF family, it's because we have identified them as a high-performing and collaborative business with growth potential.
The relationships agency partners foster within their local community drive their success and are critical to continued growth. At PCF Insurance, our goal is to enhance agency partners' capabilities by increasing their bench strength and providing specialty offerings to complement and enhance their current book of business.
Our growing network of more than 175 agency partners operating in over 275 locations across the US are united by our shared sense of purpose. We invest in the success of our agency partners and team members through a shared services model designed to empower collaboration that benefits both PCF Insurance and our partners. By leveraging our expansive network, agency partners are able to leverage each other's strengths and grow their book of business.
Growing through referrals
Our leadership team prides ourselves on having a visible presence across our 40-state footprint. Fostering a collaborative culture is an ongoing, active process. Decisions are always made through the lens of how it will impact our culture and the collaboration of our teams.
We've implemented operational structures – supported through technology and other resources – that help the organization perform better, enable team members to be engaged and effectively serve their customers. But everything comes back to our ability to support agency partners in growing their business.
The greatest validation of our efforts is our rapid growth. We added six agency partners in 2019, 36 in 2020, 89 in 2021 and are on pace to welcome almost 100 this year. Of the additions thus far in 2022, more than 50% have been a direct result of referrals from within the PCF partner network. Every time we welcome a new partner to the PCF family, we bring in a new book of business and increase opportunities for all agency partners. In addition, by leveraging our shared services model, agency partners across the network have been empowered to focus on what they do best – serve clients – which has resulted in a proliferation of organic growth.
The fact that current agency partners are helping grow our network is a direct reflection of our people-first culture. It all goes back to relationships. It's safe to assume that no-one would recommend a friend to join a company that had a toxic culture. It feels good to know that we continue to foster an environment that inspires referrals from our partner agencies that fit our mold and propel our business forward.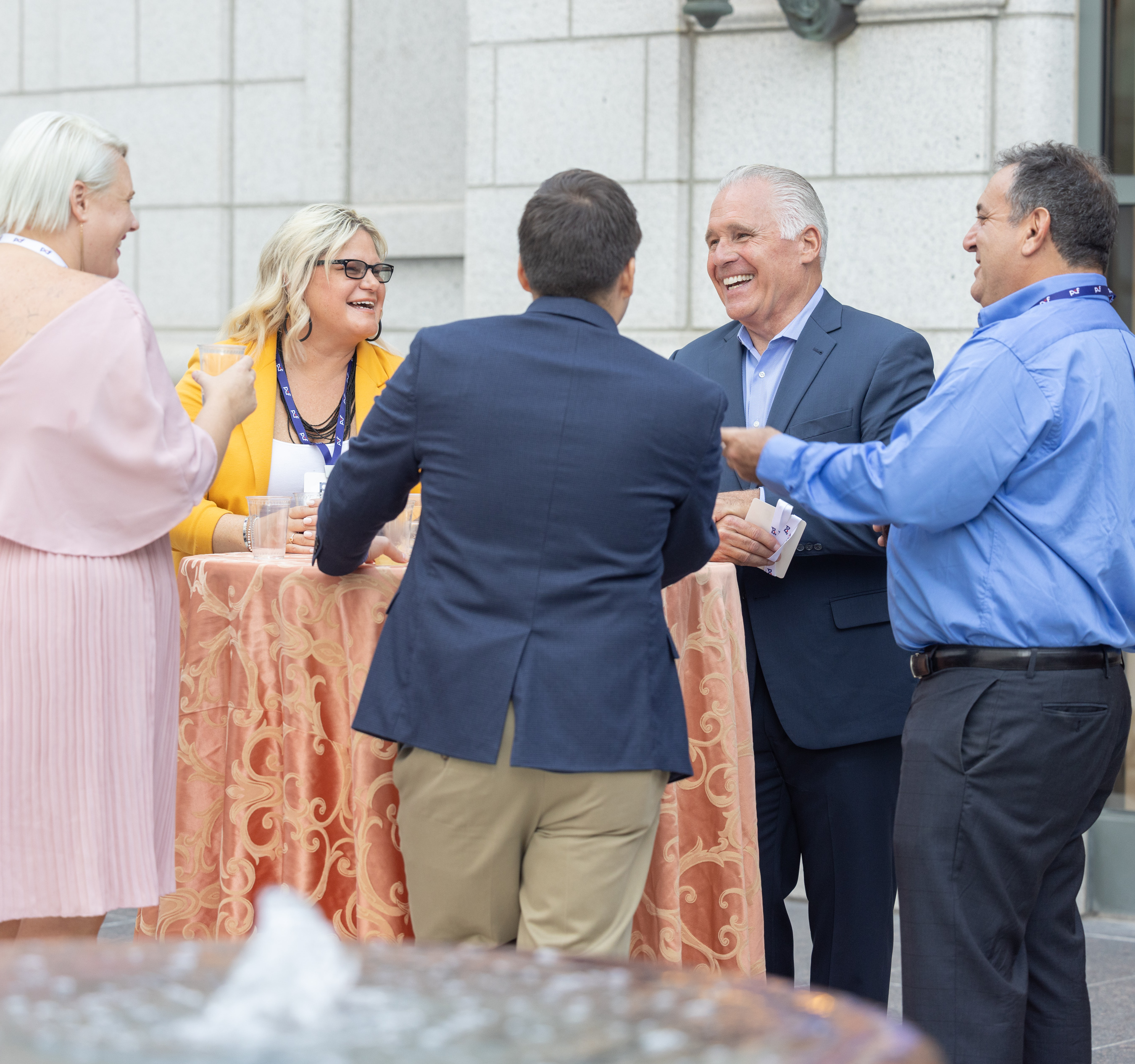 PCF Insurance Services sets clear expectations, reinforces a customer-service mindset and encourages collaboration across its diverse and decentralized workforce.
Leveraging technology to empower collaboration, drive culture and support scalability
With more than 3,100 team members working within and serving their local communities, technology and digital platforms play a vital role in not only the day-to-day operation of our business, but also fostering collaboration between colleagues and the cultivation of our shared purpose.
Our team is comprised of industry professionals well-versed in cutting-edge technologies, methodologies and strategies. Team members are encouraged to routinely seek and provide support to peers. The sharing of knowledge about systems and solutions, which is enabled through technology, is pivotal to all partner agencies as they grow and expand their capacity.
In 2022, we've implemented nine new systems and have three more implementations planned for the remainder of the year. Ensuring our digital platforms and processes are in place will be key to continuing our ongoing growth and our ability to scale successfully. By investing in technology and infrastructure upgrades, we are maintaining PCF Insurance's collaborative, service-oriented culture across our geographically diverse partner network.
At the enterprise level, we set clear expectations, reinforce a customer-service mindset and encourage collaboration across our segmented workforce for the betterment of all. We foster transparency and shared learning through local and regional in-person events, virtual engagement opportunities with peers and executives, and monthly business updates to employees. Simply put, we keep our commitments and are accountable to our agency partners.
Experienced agency partners routinely demonstrate what's possible by maximizing our collective expertise. Seeing our partners, who may have been former competitors, now team up for shared success is particularly gratifying and often serves as an "ah-ha" moment that reverberates across the network. Ultimately, our partner network serves as our collaboration, knowledge and growth engine.