A Study on top companies in Indian Auto Ancillary Industry: The Auto Ancilliary Industry includes companies that provide supporting equipment to the primary products of a vehicle company. This support may be in the form of Tyres, Batteries, Brakes, Suspension, etc.
Such industries enable vehicle companies to focus on their core competencies while they are able to produce quality parts they specialize in. The high growth prospects of the Auto Ancillary Industry makes it one of the sunrise industries in the Indian markets. Today, we take a look at the Auto Ancillary Industry in India and its top players. Let's get started.

The Auto Ancilliary Industry in India
The Auto Ancilliary sector from India is mainly focussed domestically and does not play a large role globally. But this tips the scale in its favour when we look at the strides it can make in terms of growth. An Auto Ancilliary Industry is heavily dependent on the Automobile Industry.
Luckily enough the Indian Automobile industry is the world's fourth-largest, with the country currently being the world's fifth-largest manufacturer of cars and seventh-largest manufacturer of commercial vehicles in 2021.
The Auto Component Manufacturers account for 7.1% of India's Gross Domestic Product (GDP) and employs as many as 5 million people directly and indirectly each.
As per Automobile Component Manufacturers Association (ACMA), automobile components export from India is expected to reach $ 80 billion by 2026. The Indian auto components industry aims to achieve $200 billion in revenue by 2026.
https://www.highcpmrevenuenetwork.com/yjx9n4xz?key=2ae113e708965368d7206a42df6559d1
Top Auto Ancilliary Companies in India
A. Tyre Segment
1. MRF Limited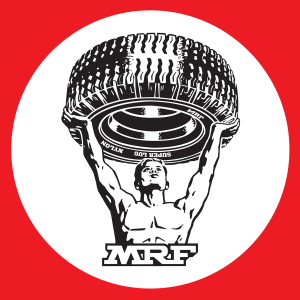 MRF Limited is India's Largest Tyre Company in terms of total sales and MCAP. The company initially started off in Madras as a balloon factory.  It was in 1952 that the company decided to enter rubber manufacturing.
MRF today has come a long way to not only have a quarter of the market share but also has extended its presence to 65 countries. MRF makes and sells tyres not just for passenger cars and motorcycles, but also for trucks and buses, farm machinery, Pickup, 3-Wheeler, etc. The company also manufactures other rubber products such as conveyor belts and toys.
2. Balkrishna Industries Limited (BKT)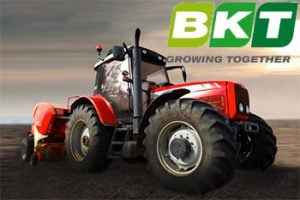 Balkrishna Industries Limited (BKT) is a leading manufacturer that specializes in the Off-Highway tire market. This includes specialist segments like mining, earthmoving, agriculture, construction, and other industrial tyre segments.
The company was founded in 1987 and since then has achieved the status of one of the best quality tyre brands in India. BKT has developed into a global player in the Off-Highway tire industry with a 6% global market share. Balkrishna Industries predominantly caters to the replacement market in North America and Europe. The  Italian football second division, Serie B is known as Serie BKT after Balkrishna Industries purchased naming rights.
3. Apollo Tyres
Apollo Tyres was founded in 1972 and is headquartered in Gurgaon, India. Since then it has become one of the leading global suppliers of tyres and boasts a presence in over 100 countries. The company markets its products under two brands Apollo and Vredestein.
If tyres that come as original fitment with new vehicles are considered then Apollo Tyres takes the top spot. The company currently makes radials for cars, bikes, and a host of other commercial vehicles.
4. CEAT Ltd

CEAT is one of India's leading tyre manufacturers today and has a strong global dominance. It was founded in 1958 and is now headquartered in Mumbai. CEAT, however, was not originally an Indian company. It was originally founded in Italy(1924) and the name CEAT was an abbreviation for 'Cavi Elettrici e Affini Torino'. It was in 1982 that the RPG Group acquired the company.
Today, it makes tyres for cars, bikes, trucks, SUVs, Auto-rickshaws, buses, tractors, and various other vehicles. CEAT produces over 165 million tyres every year and offers the widest range of tyres to all segments and manufacturers.
5. Goodyear India

Goodyear is one of the world's oldest and largest tyre companies. It was established in the year 1898 and is one of the most recognizable brands in today's age. Goodyear has been in the Indian markets since 1960 and since then has developed a good understanding of what the Indian consumer wants and delivers accordingly.
Its products in the Indian markets include value offerings, high-performance radials, and rugged, off-road-ready tyres. Apart from this, Goodyear is known for supplying radials to Formula One cars and also serves aeroplanes.
B. Battery Segment
1. Exide Industries

Indian company Exide is one of the biggest manufacturers of batteries in the whole world. The company as old as independent India itself was incorporated as  Associated Battery Makers (Eastern) Ltd. The company was renamed Chloride Electric Storage Co (India) Ltd and then again in 1995 the name was changed to Exide Industries.
Exide today forms a large portion of India's battery exports. The company supplies automotive and industrial lead-acid batteries ranging from 2.5Ah to as high as 20,500Ah.
2. Amara Raja Batteries
Amara Raja Batteries is one of the largest manufacturers of lead-acid batteries for both industrial and automotive applications. It sells its products under the brand Amaron and Powerzone. Amaron is the second-largest selling automotive battery brand in India. Powerzone on the offers a wide range of inverters, home UPS and inverter batteries.
The company not only makes batteries for distribution in India, but exports its products in Africa, Asia Pacific, and the Middle East.
3. HBL Power Systems LTD

HBL Power Systems LTD offers specialized batteries and finds its biggest buyers in the aviation industry. The company was founded in 1997 and successfully developed its first product i.e an aircraft battery. Over the years the company also began manufacturing custom-designed, high-quality, cost-effective batteries to meet the needs of various core industries.
Apart from airways, the firm distributes its batteries to other sectors like railways, defence, and other heavy industries.
C. Other Auto Ancillary Industry Companies

1. Bosch Ltd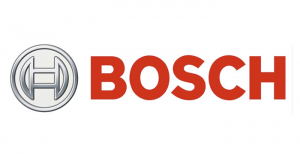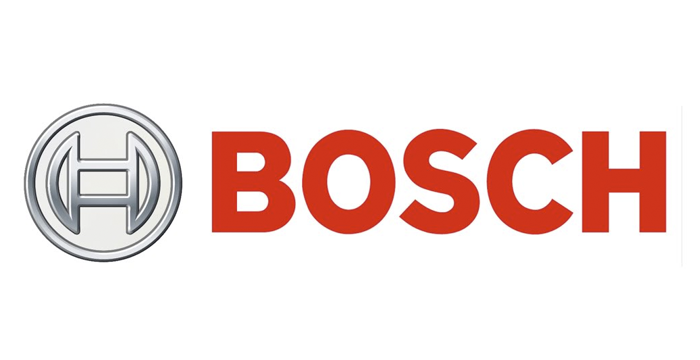 Bosch is originally a German engineering and technology MNC founded in 1886. The company entered India in 1922 but ventured into the auto ancillary only in 1951 after purchasing a 49% stake in Motor Industries Company Ltd (MICO). In 2008 MICO was renamed Bosch Ltd.
Although the company functions in areas like Mobility Solutions, Industrial Technology, Consumer Goods, and Energy and Building Technology 84% of its revenues from India come from its automotive business. Bosch currently has a turnover of over $3 billion and 18 manufacturing sites, and seven development and application centres.
2. Motherson Sumi Systems Limited (MSSL)
Motherson Sumi Systems Limited (MSSL) was established in 1986 through a  joint partnership between Samvardhana Motherson Group and Sumitomo Wiring Systems of Japan. MSSL is one of the leading auto component manufacturers.
They specialize in automotive wiring harnesses, dashboards, door trims, bumpers, mirrors for passenger cars, and is also a leading supplier of plastic components and modules to the automotive industry. The company recently acquired 80% of the stock of a German-based company called Peguform Group.
3. Endurance Technologies
Endurance Technologies Limited was incorporated on December 27, 1999. The company is one of India's leading automotive component manufacturing companies. The company manufactures and supplies a diverse range of components.
Its products include aluminium Die–Casting Products, two-wheeler aluminium alloy wheels, shock absorbers, front forks for motorcycles and hydraulic and gas-charged dampers, struts, gas springs clutches, friction plates, hydraulic disc brakes, rotary brake discs, hydraulic drum brakes, and tandem master cylinders. The company has 27 manufacturing plants across India, Germany and Italy.
4. WABCO India Limited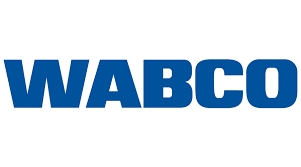 WABCO India Limited is a leading supplier engaged in manufacturing automotive components and related services. The Company provides safety and vehicle control solutions to the commercial vehicle segment of the automotive industry.
WABCO is also engaged in the manufacture of air brake actuation systems for commercial vehicles. The Company is also involved in various other segments, such as off-highway, defence, luxury bus, car, and trailers.
5. Sundram Fasteners
Sundaram Fasteners established in 1966 is a part of the TVS Group. Over the years they have grown into global leaders, manufacturing critical, high precision components for the automotive, infrastructure, windmill, and aviation sectors.
In Auto Ancillaries the company produces iron powder, tappets, shafts and hubs, couplings and gears, gear shifters, automotive pumps, radiator caps, hot forged components, cold extruded parts, powder metal components, and high-tensile fasteners.
ALSO READ
Here is a list of all the companies in the Auto Ancillary Industry (Mcap>1000cr):
| COMPANY | Industry  | MARKET CAP (RS CR) | PE RATIO TTM | DIVIDEND YIELD(%) |
| --- | --- | --- | --- | --- |
| Motherson Sumi Systems Ltd. | Auto Ancillary | 54,957 | 61.7 | 1.24 |
| Balkrishna Industries Ltd. | Tyres & Allied | 43,941 | 31.1 | 0.69 |
| Bosch Ltd. | Auto Ancillary | 48,526 | 39.9 | 0.66 |
| MRF Ltd. | Tyres & Allied | 33,962 | 51 | 0.19 |
| Sona BLW Precision Forgings Ltd. | Auto Ancillary | 33,641 | 98 | 0.27 |
| Endurance Technologies Ltd. | Auto Ancillary | 20,270 | 41.9 | 0.43 |
| Minda Industries Ltd. | Auto Ancillary | 30,703 | 86.3 | 0.22 |
| Exide Industries Ltd. | Batteries | 12,669 | 2.90 | 1.34 |
| Apollo Tyres Ltd. | Tyres & Allied | 13,385 | 21.1 | 1.53 |
| Amara Raja Batteries Ltd. | Batteries | 8,233 | 16.2 | 0.95 |
| Sundaram-Clayton Ltd. | Auto Ancillary | 9,054 | 20.3 | 0.99 |
| Ceat Ltd. | Tyres & Allied | 4,918 | 57.8 | 0.24 |
| Varroc Engineering Ltd. | Auto Ancillary | 4,831 | 0 | 0 |
| Suprajit Engineering Ltd. | Auto Ancillary | 4,574 | 27.8 | 0.27 |
| JK Tyre & Industries Ltd. | Tyres & Allied | 2,897 | 14.6 | 1.69 |
| Jamna Auto Industries Ltd. | Auto Ancillary | 5,162 | 36.6 | 0.39 |
| Minda Corporation Ltd. | Auto Ancillary | 5,665 | 33.9 | 0.42 |
| Eveready Industries India Ltd. | Batteries | 2,443 | 53 | 0 |
| JTEKT India Ltd. | Auto Ancillary | 1,969 | 48.2 | 0.49 |
| JBM Auto Ltd. | Auto Ancillary | 5,373 | 34.4 | 0.14 |
| Gabriel India Ltd. | Auto Ancillary | 1,996 | 22.2 | 1.10 |
| Subros Ltd. | Auto Ancillary | 2,082 | 64.1 | 0.22 |
| Wheels India Ltd. | Auto Ancillary | 1,671 | 20.9 | 1.19 |
| Sharda Motor Industries Ltd. | Auto Ancillary | 2,263 | 17.74 | 0.35 |
| GNA Axles Ltd. | Auto Ancillary | 1,304 | 14.7 | 0.42 |
| Sandhar Technologies Ltd. | Auto Ancillary | 1,553 | 27.5 | 0.86 |
| TVS Srichakra Ltd. | Tyres & Allied | 1,431 | 31.6 | 1.60 |
| Federal-Mogul Goetze (India) Ltd. | Auto Ancillary | 1,613 | 29.8 | 0 |
| Fiem Industries Ltd. | Auto Ancillary | 2,066 | 21.9 | 1.26 |
| Banco Products (India) Ltd. | Auto Ancillary | 1,297 | 8.50 | 1.10 |
| Lumax Industries Ltd. | Auto Ancillary | 1,397 | 28.9 | 0.94 |
| HBL Power Systems Ltd. | Batteries | 2,606 | 30.4 | 0.36 |
| LG Balakrishnan & Bros Ltd. | Auto Ancillary | 2,097 | 9.14 | 1.49 |
| Shanthi Gears Ltd. | Auto Ancillary | 1,698 | 40.1 | 1.15 |
| Pricol Ltd. | Auto Ancillary | 1,750 | 30.2 | 0 |
Closing Thoughts

The auto ancillary industry is in the growth phase and is expected to grow at a double-digit CAGR between the period 2019-2026. Although investing in the Auto ancillary industry seems to be attractive it is important to note that all rumours about the automobile sector are also felt in the auto ancillary industry. These include impacts from festival seasons, credit crunch, bank interest rates, fuel costs, etc.
Another important factor that is expected to have a significant impact on the industry in the coming years is the push for Electric vehicles. Hence for inventors looking for long term investments selecting a company that is in tune with the changing needs of the electric segment would be optimal.


Aron, Bachelors in Commerce from Mangalore University, entered the world of Equity research to explore his interests in financial markets. Outside of work, you can catch him binging on a show, supporting RCB, and dreaming of visiting Kasol soon. He also believes that eating kid's ice-cream is the best way to teach them taxes.