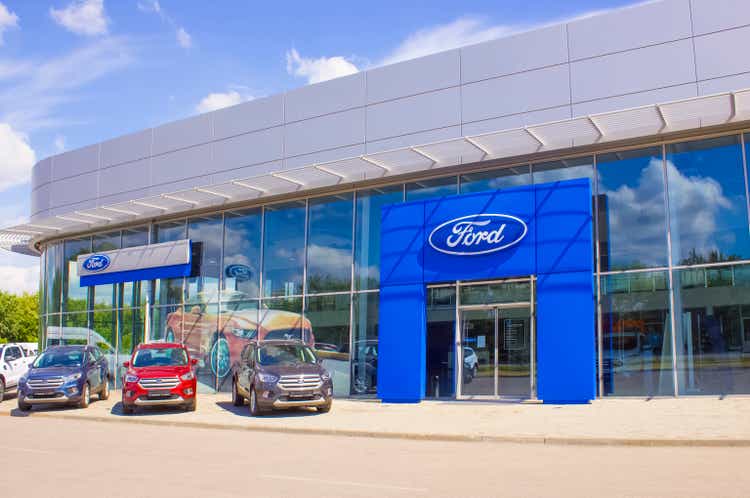 Both General Motors (NYSE:GM) and Ford (NYSE:F) are becoming better risk/reward propositions, even in the face of a market downturn, according to Morgan Stanley analyst Adam Jonas.
In a note updating estimates across the auto sector, Jonas cut estimates and price targets for numerous manufacturers, dealers, rental companies, and suppliers. He explained that slowing growth, shrinking margins, and credit issues all make the space much harder to play across the board. However, there were some unique spots of opportunity that present themselves, in his view.
"While we remain [Neutral] on GM (GM) and Ford (F), we are incrementally more constructive on both names as we believe any potential downturn could play out differently than previous downturns," Jonas explained. "In an economic downturn, we believe both Ford and GM, while remaining committed to an all EV future long term, would have significant flexibility in adjusting the timing, cadence and magnitude of such investments… particularly if required to preserve liquidity."
On the EV front, Jonas added that the ICE manufacturers are his "favorite ideas" at the moment as the market continues to underappreciate their ability to compete. On the ICE side, he suspected the market is overestimating how quickly this business is declining.
To be sure, he acknowledged that "seasoned auto investors" will have good reason to regard both Ford and GM as value traps. However, he argued that the EV angle, the unique inventory dynamic in the industry, and still durable ICE business should insulate against significant downside.
"The free cash flows from GM and Ford's run-off ICE business may surprise you with durability and duration," Jonas concluded. "EV investments are coming… but both are covered in ICE at a near-recession price."
https://www.highcpmrevenuenetwork.com/yjx9n4xz?key=2ae113e708965368d7206a42df6559d1
While the high risk nature of the auto industry at present and execution issues at both Ford and GM leave his rating at a Hold-equivalent for both names, he is "constructive" on both names with recent pullbacks making each automaker's valuation "attractive" at the moment.
Second quarter earnings are expected from both automakers before the close of July. Read more on expectations for GM and Ford, respectively.