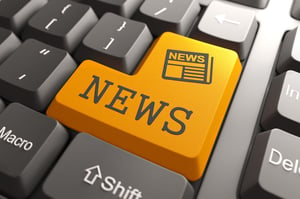 The news media frequently relies on MarketResearch.com as a trusted source of market data and analyst perspectives.
Here's a quick look at some major publications that recently cited MarketResearch.com and our research divisions The Freedonia Group and Packaged Facts. 
The Wall Street Journal: Clearlake Capital Wraps Up Latest Fund with $14.1 Billion
The pet industry grew by 14% to 123 billion in 2021, and is expected to be recession-resistant, according to Packaged Facts, a division of MarketResearch.com.
The New York Times: The Tesla Effect: Snowmobiles, Boats and Mowers Go Electric
In 2020, electric mowers, leaf blowers and other equipment accounted for 17 percent of the market in the United States, according to The Freedonia Group, a division of MarketResearch.com.
Nasdaq: Chewy's Recent Crash Is an Opportunity in Disguise
Market research firm Packaged Facts estimates that the online channel accounted for 36% of the pet food and supplies market last year, a share that's expected to go up to 54% by 2025.
Forbes: In Announcing Russian Oil Embargo, Biden Warns Companies Against Profiting from Crisis
Nick Cunningham, an analyst with The Freedonia Group, said that limiting the extent of the price hikes following the administration's decision to ban Russian energy imports, "will be difficult to judge."
Fortune: Pet Care Has Never Been as Fancy as It Is Now
David Sprinkle, analyst at Packaged Facts, speculates the cause behind this current wave of pet industry startups is two-fold.
Financial Times: Industry Turns to Private 5G to Speed Digital Change

According to a forecast from MarketResearch.com, the private 5G network market will grow at an average rate of 40 percent a year between 2021 and 2028, by which time it will be worth $14 billion.
Reuters: EXCLUSIVE Buyout Funds Circle Germany's Transporeon Ahead of $1.1 Billion Sale
Germany has the largest logistics market in Europe — greater than France and Britain combined, with the industry in Germany expected to grow at a compound annual growth rate (CAGR) of more than 2% up to 2025, based on a MarketResearch.com study.
Consumer Reports: How to Order Pet Meds Online
The number of pet owners who are purchasing flea and tick preventives and other veterinary medications online is growing: 18 percent of pet medications were sold online in 2021, and that number is projected to jump to 30 percent by 2026, according to a 2022 report by the market research firm Packaged Facts.
Newsweek: Adorable Lizard Who 'Doesn't Understand Obstacles' Is Outsmarted by Pillow
Interest in reptiles as pets has grown over the last decade, with 85 percent of "other" pet owners (including reptiles) saying their pet is a part of the family, according to Packaged Facts February/March 2020 survey.
CNBC Africa: How Missiles and Drones Shape the Future of the Military
Private security is expected to grow to an $81 billion industry by 2023, and that's just in the United States, according to The Freedonia Group.