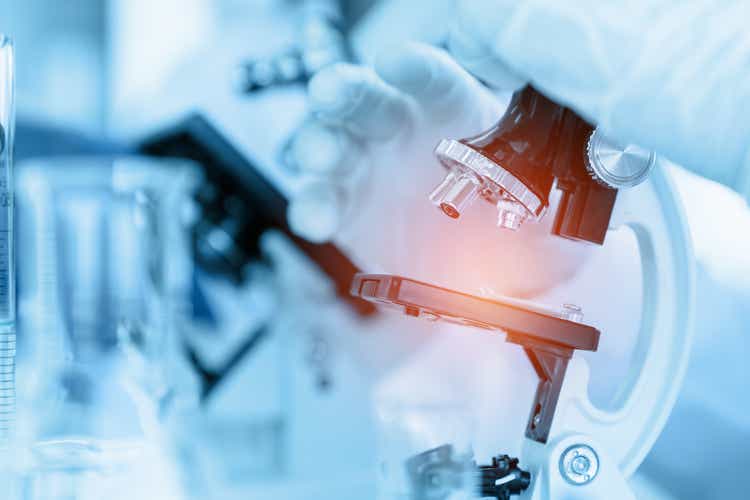 Update 4:30pm: Adds background from sell side analyst.
Seagen (NASDAQ:SGEN) ticked up 1.3% after the Patent Trial and Appeal Board upheld a patent in a dispute the company had with Daichi Sankyo (OTCPK:DSKYF), according to a PTAB ruling.
The PTAB ruling comes after after the biotech company won a patent trial in Texas in April related to the same patent in dispute. Seagen was awarded $41.8 million in the patent dispute.
Seagen filed a patent lawsuit in October against Japanese pharmaceutical company Daiichi Sankyo (OTCPK:DSKYF) related to a cancer drug technology. Seagen claimed Daiichi infringed its patent for technology that delivers the chemotherapy drug Enhertu directly to cancer cells in a breast-cancer treatment it markets with AstraZeneca (AZN).
The PTAB decision appears to be a victory for Seagen (SGEN) because some had believed that if the PTAB invalidated the patent than the Texas jury verdict would be unwound.
Morgan Stanley reiterated in a note on Monday said that it expects a decision in Seagen's arbitration with Daiichi will happen in mid-2022 and its base case is that Seagen (SGEN) will receive 5-10% royalties on Enhertu global sales, according to MS analysts including Matthew Harrison. Based on consensus estimates for Enhertu sales through 2031, MS estimate this would represent ~$12-$24 in equity value/share to SGEN.
Seagen shares could rally ~5-10% on arbitration win with 5-10% royalties and down 0-10% on an arbitration loss, according to Morgan Stanley.
Seagen requested in April Seagen that the court award a royalty on Daiichi Sankyo's future sales in the United States of Enhertu until patent expiry in November 2024. The court will determine the amount of these payments in a decision Seagen expects later this year.